5 tags
Ever thought about having your leg veins treated?...
3 tags
Dr. Schlesinger Says: Choose your sunscreen based...
When it comes to Sun Safety, the first place to start is with your sunscreen.  As a dermatologist one of the first questions I receive is 'What sunscreen do you recommend?'.  The answer is simple - I recommend the same sunscreens to my patients that I use myself. Many people do not realize it can be best to tailor your sunscreen to the activity you will be doing that day.  This...
3 tags
Miss out on yesterday's talk radio...
4 tags
Do you know your ABCDE's of Skin Cancer?
What you need to know when it comes to skin cancer. Skin Cancer is the #1 most commonly diagnosed form of cancer.  To give you an idea of it's rapidly growing capacity, the American Academy of Dermatology estimates that in the U.S. alone nearly 3.5 million cases of skin cancer are diagnosed a year in 2 million people. 3.5 million! The odds of developing skin cancer are now at a 1 in 5...
3 tags
Dr. Schlesinger live and on air with Tara of 1250...
1 tag
Doc Warrick's Derm Talk: Rosacea Triggers
Hello there! On any given day I see at least 3 to 5 patients diagnosed with rosacea - many of whom aren't even aware they have it.  While medications and products can be really great at helping to manage the condition, there are also a few key environmental factors call "triggers" which play a major part in causing flair-ups.  Knowing these triggers and how to navigate them can...
1 tag
More than Flushing, Blushing & Break-Outs
Shining light on the often misunderstood skin condition of Rosacea.   The common skin condition referred to as rosacea affects more than 16 million individuals, most between the ages of 20 to 50 and many of whom are unaware of their condition.  Characterized by the signature red or "ruddy" look on the cheeks, central forehead or nose, rosacea is often mistakenly referred to as adult...
2 tags
I should schedule a full body what?
Debunking the stigma of a full body skin exam. You know yearly skin exams are important, and we know you know yearly skin exams are important.  But we also know scheduling a full body skin exam for the first time can be a daunting experience. While for many of our patients scheduling their regular Full Body Skin Exam (FBSE / skin cancer screening) is a common occurrence, we have yet a large...
2 tags
Dr. Schlesinger Says: Stay ahead of the game for...
  April 15th is a little over a month away and for many of you that means finishing up gathering all necessary materials to file your taxes. While this can indicate a rush to pull receipts and expenses, or trying to recollect when you went to the doctor and if you purchased anything, it doesn't have to be. March also marks the end of the first quarter and this is an optimum time to recap...
2 tags
Best Fit For You - Skin Care for Your 50's +
For your golden years and beyond, your skin care needs seem to follow a similar pattern.  You will begin to notice greater loss of moisture and elasticity.  With this you may also begin to see greater areas of discoloration and sun damage becomes more prevalent.     Realizations:  Your skin feels dryer year round.  Fine lines, wrinkles and sun damage are all more prominent.  This is the...
2 tags
Best Fit For You - Skin Care for Your 40's
A natural decrease in elasticity when you hit your 40's is completely normal for you skin.  You may start to feel your skin is less firm or notice a sagging appearance.  While this is often a time many begin to consider cosmetic treatments such as laser resurfacing or dermal fillers, there are still important changes in your skin care regimen which can help alleviate common skin care woes...
1 tag
2 tags
Best Fit For You - Skin Care for Your 30's
By the time you hit age 30, awareness has set in regarding changes in your skin.  Sun damage, stress, bad eating habits are all starting to present themselves a bit more and right on your face.  You may find your skin is in the middle ground between acne-prone and mature, but this is a vital time for you to take charge of your skin care regimen, positioning yourself ahead of the game for decades...
2 tags
Best Fit For You - Skin Care for Your 20's
Oh the years of our 20's! Young and free. For some it includes graduating college, starting careers, beginning families, and partaking in many of life's changes in this important time of our lives.  However, this is also a vital time to take care of your skin as many of these changes can wreak havoc on even the clearest of complexions. Realizations: Sun damage has already been set...
2 tags
Best Fit For You - Skin Care 101
As we grow older in age, our skin care needs grow as well.  By grow is doesn't necessarily mean we need to add more products, rather alter the products we use to match our changing skin. Taking a que from our friends over at gloProfessional, we have decided to begin a blog post series on finding the Best Fit For You when it comes to your skin care regimen.  Over the next few weeks we will...
2 tags
3 tags
Top 20 Skin Conditions - Number 20
Number 20 on our list of the Top 20 Skin Conditions is Atopic Dermatitis. A skin problem that causes dry skin, intense itching, and then a red, raised rash, it is one of the many types of eczema. While the exact cause of Atopic Dermatitis is unclear, this condition, similar to many types of rashes, affects your body's ability to retain moisture, leading your skin to because dry, easily...
2 tags
Product of the Week: gloMinerals Corrective...
The gloMinerals Corrective Camouflage Kit is a quick and easy way to conceal a variety of skin discolorations with minimal application. Use one of the quadrants or mix them together for optimal results, the color pallet can be used as follows: "Yellow to conceal mild redness, pink skin, under-eye circles, dark spots and black, blue and purple bruises. Mint to conceal redness from...
2 tags
Top 20 Skin Conditions - Number 19
Tinea (of nails, skin or scalp) Tinea is a fungal infection of the nails, skin or scalp. There is a variety of fungi living on the human body at any given moment. Most are harmless but a few variations can turn into infections prompting medical attention. Below are the three most common forms of tinea we see at our office: Tinea Versicolor is a fungus of the skin known to cause skin...
3 tags
Question: I have all these products, now what?
Answer: A skin care regimen is only as successful as the how often a person utilizes it. Many people are guilty of hoarding skin care products but never really settling into a daily skin care regimen. Take a few minutes to sort through your products and pull out the basics: facial wash antioxidant (this is usually a serum) moisturizer SPF (can be combined in moisturizer) night cream ...
2 tags
Product of the Week: Glytone Back Acne Spray
• A revolutionary new product to help in treatment of the dreaded "backne" condition faced by many teens and sports enthusiasts. • Helps unclog pores, remove surface oils, and increase exfoliation of this typically difficult to treat area of the body. • Contains 2% Salicylic Acid to help control mild to moderate acne blemishes on the back and keep skin clear of new acne blemishes. • Available...
1 tag
Welcome to 2180 Henry Tecklenburg Drive!
After three days of moving and unpacking a multitude of boxes, we were very proud to open the doors of our new office on July 16, 2012. The building, located at 2180 Henry Tecklenburg Drive, behind Lowe's, is environmentally friendly, technologically advanced and better equipt to handle our growing number of patients. Patients can enjoy televised entertainment, music streaming through our...
3 tags
Meet Doc Warrick
DLCC is very happy to announce we are welcoming a new provider to our staff! Please take a moment to meet Doc Warrick: Dr. Kenneth R. Warrick graduated from the College of Charleston with a B.S. in Chemistry in 1967 and was accepted into the Medical University of South Carolina. After graduating in 1971 he began an Internal Medicine internship at the Mercy Hospital in Baltimore, MD. In...
3 tags
Top 20 Skin Conditions - Number 18
Benign Lesions of the Skin Benign lesions of the skin, such as solar lentigos, hemangiomas, cysts and even some moles, fall at number 18 on our list of Top 20 Skin Conditions. The term benign lesion simply means a non-cancerous marking on the skin.While these lesions can sometimes become cancerous, it is best to keep an eye on them for any changes in their appearance. The most common benign...
3 tags
"Always apply your moisturizer within 2 minutes of getting out of the shower or..."
– Lori Wrightington, MediSpa Manager & Certified Laser Technician *Here's why: Not only will you be replenishing some of the natural oils washed away, but dampened skin will absorb the moisturizer better, providing you with greater results!
2 tags
Top 20 Skin Conditions - Number 17
Psoriasis Psoriasis is a persistent inflammatory skin disease in which areas of the skin become thickened and red with a silvery scale. Lesions often are found on the elbows, knees and on the abdomen, lower back and legs. There is good treatment for this condition, so patients need not suffer with it. Under the direction of Dr. Schlesinger, Dermatology and Laser Center of Charleston continues to...
3 tags
Question: Does BOTOX® really help with sweating?
Answer: Medical BOTOX® is FDA-approved for excessive underarm sweating (Hyperhidrosis) when perspiration is inadequately managed with topical agents. Used in more than 20 countries worldwide for Hyperhidrosis, Medical BOTOX® has been used for over a decade to treat more than 1 million patients with various medical conditions. It has the unique ability to temporarily block signals from the nervous...
5 tags
Top 20 Skin Conditions - Number 16
Parasitic Infections Parasitic Infections, such as Scabies and Head Lice, are easily spread by coming in contact with an infected individual. While these conditions are easily spread, they are also easily controllable with the proper treatment measures. Scabies - This parasitic infection affects an individual's skin and is caused by a very small species of mite.  These mites burrow into a...
3 tags
Product of the Week: SkinCeuticals Phyto...
• Oil-free hydrating gel, optimal for sensitive skin. • Botanical extracts such as thyme to help soothe and calm irritated skin. • Contains the anti-inflammatory agent of cucumber. • Helps reduce redness for patients with Rosacea or acne prone skin. • Combining this product with a laser treatments can alleviate visual signs of post-treatment redness. *"Phyto Corrective Gel also...
3 tags
Vbeam Perfecta Laser Treatment for Rosacea
Patients will often inquire about laser treatments for their Rosacea. At Dermatology & Laser Center of Charleston we utilize the Vbeam Perfecta laser, a Pulsed Dye Laser, to help diminish the appearance of redness associated with Rosacea. The Candela Vbeam Perfecta sets the standard for technology and safety, and has been successfully in use since the 1980's. While most patients will...
3 tags
Product of the Week: Avène Redness Relief Soothing...
Three powerful ingredients combine to work in helping reduce the appearance of redness and blotchiness, caused by Rosacea. Avène Thermal Spring Water soothes and softens the skin, while the cream moisturizes and the SPF 25 protects from daily UV sun exposure. The slightly green tint aids in neutralizing and diminishing red skin tones. Avène Redness Relief Soothing Cream is also shown to...
2 tags
Question: What can trigger a Rosacea flare-up?
Answer: Rosacea flare-ups can be triggered by a number of things including heat, stress, and regular activities such as cleaning the house or doing yard work. It is important to note that triggers may not be the exact same for every person. One may see a flare from a glass of wine while another may have a stronger reaction to colder weather as opposed to warmer weather. Keep watch as to what...
3 tags
Top 20 Skin Conditions - Number 15
Cellulitis Cellulitis, a common skin infection which is caused by bacteria, comes in as Number 15 on our Top 20 Skin Conditions countdown. Shown below, this condition is often characterized by redness, swelling of the infected area, pain or discomfort at the site, or if the area is warm to the touch. Bacteria can be found on nearly every surface, including your skin. Cellulitis is often caused...
2 tags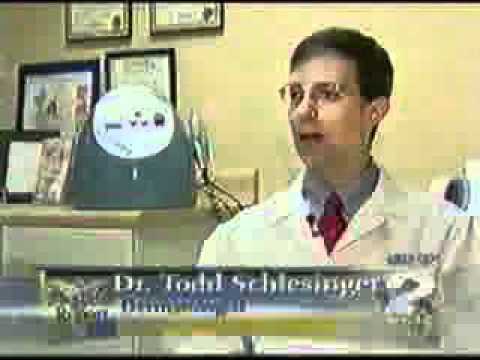 3 tags
Product of the Week: glominerals Redness Relief...
Reduce redness on the spot with the glominerals Redness Relief Powder. With ingredients such as honeysuckle, caffeine and zinc oxide, this light yellow powder soothes your  skin while neutralizing surface redness. •  Wear daily and reapply as needed to reduce the appearance of redness. •  Recommended for all skin types, including sensitive, acne-prone & Rosacea. •  Formulated with...
2 tags
Question: What's so bad about tanning beds?
Answer: There is no such thing as "safe tanning" or "non-harmful rays." The United States Department of Health & Human Services, as well as the World Health Organization's International Agency for Research on Cancer, have declared UV radiation from the sun and artificial sources - i.e. tanning beds - as known carcinogens. Carcinogens are cancer-causing substances....
2 tags
Top 20 Skin Conditions - Number 14
Herpes Zoster (Shingles) Number 14 on our list of the Top 20 Skin Conditions is the condition Herpes Zoster, more commonly known as Shingles. This condition is characterized by a blister-producing, localized, painful skin rashes as seen in the photo. Herpes Zoster is the chickenpox virus, varicella-zoster, reactivated. After a person has the chickenpox, the virus itself remains in certain...
2 tags
VI Peel 101 - What does it do and why go with a...
A medium-depth, medical-grade chemical peel, the VI Peel is a skin treatment used to improve the appearance of the skin on the face, chest, back, hands or other areas. What does a VI Peel do? Improve the tone, texture and clarity of your skin. Reduce or eliminate age spots, freckles and hyper-pigmentation, including melasma. Soften lines and wrinkles. Clear acne skin conditions. Reduce...
4 tags
Top 20 Skin Conditions - Number 13
Malignant Neoplasm of Skin In short form a Malignant Neoplasm of the Skin is an area of skin cancer such as Basal Cell Carcinoma, Squamous Cell Carcinoma or Melanoma.  These skin growths can appear in various forms and are named for the skin cell from which they grow. The three main skin neoplam types are listed below: Basal Cell Carcinoma - The most common skin cancer, Basal Cell...
2 tags
Product of the Week: Avène Rétrinal+0.1
Now with added Vitamin E Avène Rétrinal+0.1 is formulated with 2 exclusive ingredients: Retinaldehyde and one of the most effective forms of vitamin A, a patented Pre-Tocopheryl, which is a photostable form of Vitamin E.  Rétrinal+0.1 has been clinically proven to help prevent and reduce the visible signs of aging with little to no irritation. • Diminishes the appearance of fine lines and...
3 tags
Question: What is Xeomin?
Answer: Xeomin, manufactured by Merz Aesthetics, is the latest in cosmetic injectable wrinkle correction. Like Botox and Dysport, Xeomin uses botulin toxin to eliminate wrinkles by blocking the release of a wrinkle-causing chemical called acetylcholine. However Xeomin contains a form of botulinum toxin known as IncobotulinumtoxinA, which is said to be a more "pure" form of botulinum...
3 tags
Top 20 Skin Conditions - Number 12
Ulcers (Generally of the Leg or Foot) The type of ulcers seen by dermatologist generally occur on the legs or feet. They are characterized by breaks and cracks in the layers of the skin and can also show signs of inflammation or swelling.  These ulcers can be caused be poor circulation, skin trauma, infections or diabetes. Diagnosis lies in examining the area and the contributing factors. ...
3 tags
MediSpa Announcements
3 tags
Product of the Week: SkinCeuticals Daily Moisture
•  A lightweight pore-minimizing moisturizer for normal or oily skin that hydrates and nourishes without leaving the skin feeling greasy. •  Vitamin E and Brazilian Sea Algae help heal and protect while delivering needed amino acids, proteins, and essential minerals to the skin. •  Botanical extracts to help reduce pore size. •  Restores and maintains the skin's natural moisture. Learn...
2 tags
Top 20 Skin Conditions - Number 11
Epidermal Cyst An epidermal cyst, often referred to as a sebaceous cyst, is a benign cyst located under the skin.  These closed sacks under the skin can form skin trauma, infected hair follicles, or a blocked pore near a body piercing. They are normally painless but if infected, can become inflamed, red and tender to the touch. These cysts can be removed surgically in a quick and simple...
3 tags
Product of the Week: Auriderm® post-op gel
Bruising and swelling are common side effects of many aesthetic and cosmetic injection procedures. • Auriderm helps to improve the unsightly appearance of post-procedure bruises. • Perfect for bruising caused by cosmetic injections. • Tissue trauma often occurs during cosmetic injections, causing blood to seep from the blood vessels. The use of Auriderm post-op gel helps the...
4 tags
Top 20 Skin Conditions - Number 10
Actinic Keratoses (Sun Damage) Actinic Keratoses are small, thickened lesions commonly occurring on sun exposed areas including the face, ears, scalp, trunk, arms and legs. These lesions are important because they are a precursor to skin cancer. Often, you may notice a "roughness" on your face or hands that is persistent. It is important to...
2 tags
Photofacial Rejuvenation
Proud to be the first in the Charleston area to offer the powerful Starlux 500 Laser and Pulsed Light System, the Rejuvelux Photofacial offers patients younger looking, more beautiful skin in a cost-effective manner. How does it work? Rejuvelux Photofacial treatments use specially filtered wavelengths of light delivered through a cooled handpiece to reduce the signs of...
2 tags
Product of the Week: gloMinerals Pressed Base
*Voted a Must-Have Product by the DLCC Office Staff • The gloMinerals Pressed Base is a combination of powder and base to offer a flawless, smooth, semi-matte natural look to the skin. • Contains vitamins C, A, K, and E, as well as green tea extract. • Considered clinical color because it helps with inflammation and blemishes while being worn. • Fine, triple milled...